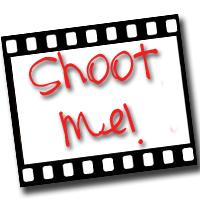 Ok, so I may be cheating a little by using some of my pictures from Christmas. But I thought this one was fitting seeing how this weekend my hubby and I are going away on a retreat this weekend! Looking forward to some "couple time!" I will try to make it a point to post a current photo next week.
Shoot Me!

It's time to stop hiding behind that camera of yours. Your family is missing you in the picture. So it's time to post a picture of YOU (yes, you) every

Thursday

with your child, your spouse, your friend, your dog, or even by yourself. Just get in the picture, you'll be glad you did! And just jump in now with 1 of 52, you can do it!