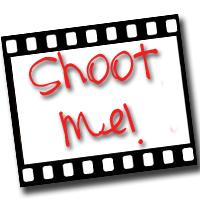 It's week 2 of our 52 week Shoot Me! challenge. The challenge is to take a photo of you (yes, you) with a child, spouse, friend, or even by yourself and share it on your blog.
This is me and my baby brother. I am so thankful to have such a close relationship with my brother. He is one of my biggest supporters and encouragers. We can talk about anything. Even though we live states apart it is nice to know that he is only a phone call away. I am truly blessed!
I've also noticed that it's National Delurking Day. So all you readers who don't comment please come out of lurkdom and let me know you are there. Oh, and what a better way to come out of lurkdom than to become a follower! Either way let me know you are around so I can come by and show you how much I appreciate you!