Our church has been so supportive of us as a family. They have paid for a majority of my husband's seminary education. We wanted to show them how much we appreciate their support so we cooked and served them dinner. Here are a few photos from the church appreciation dinner.
This is me and my husband (looking pretty ragged I might add) with a missionary to Haiti Anne Rita.
These fabulous photos were taken by my friend "Cyndi."
You can check out more of her awesome work
HERE
.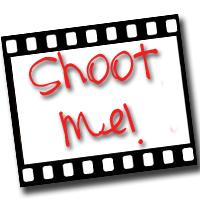 Shoot Me!
It's time to stop hiding behind that camera of yours. Your family is missing you in the picture. So it's time to post a picture of YOU (yes, you) every Thursday with your child, your spouse, your friend, your dog, or even by yourself. Just get in the picture, you'll be glad you did! And just jump in now with 1 of 52, you can do it!