Today is my birthday so I'm
kind of
taking the day off from Shoot Me! BUT I did want to share one of my favorite pictures of myself. Granted this was a couple of years ago and more than a couple pounds lighter, but it is one of my most favorite pictures of me.
Hope you have a fabulous Thursday!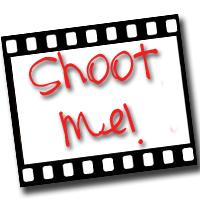 Shoot Me!
It's time to stop hiding behind that camera of yours. Your family is missing you in the picture. So it's time to post a picture of YOU (yes, you) every Thursday with your child, your spouse, your friend, your dog, or even by yourself. Just get in the picture, you'll be glad you did! And just jump in now with 1 of 52, you can do it!